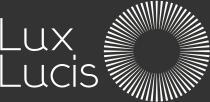 Architectural lighting design and consultancy
Established in 2001, Lux Lucis is an independent lighting design consultancy.
Lux Lucis prides itself with offering a personal service, from initial concept through to detail design, committee approval, installation and commissioning, providing practical, independent and professional lighting solutions for all environments.
An extensive knowledge of light fittings and control systems allows the specification of the appropriate product for each project. Working with the client and project team, the aim is to create a unique lighting solution, that fulfils both the aesthetic and technical requirements of the project.
Projects are undertaken on a fee only, or 'design with supply' basis, whichever is best suited to the client. If required, the installation can also be arranged and supervised, through a tender process if necessary, to ensure the works proceed as smoothly as possible.
Should you require further information, or wish to discuss your lighting requirements for a current or future project of any size, location or value then please contact Lux Lucis.